Written by Admin istrator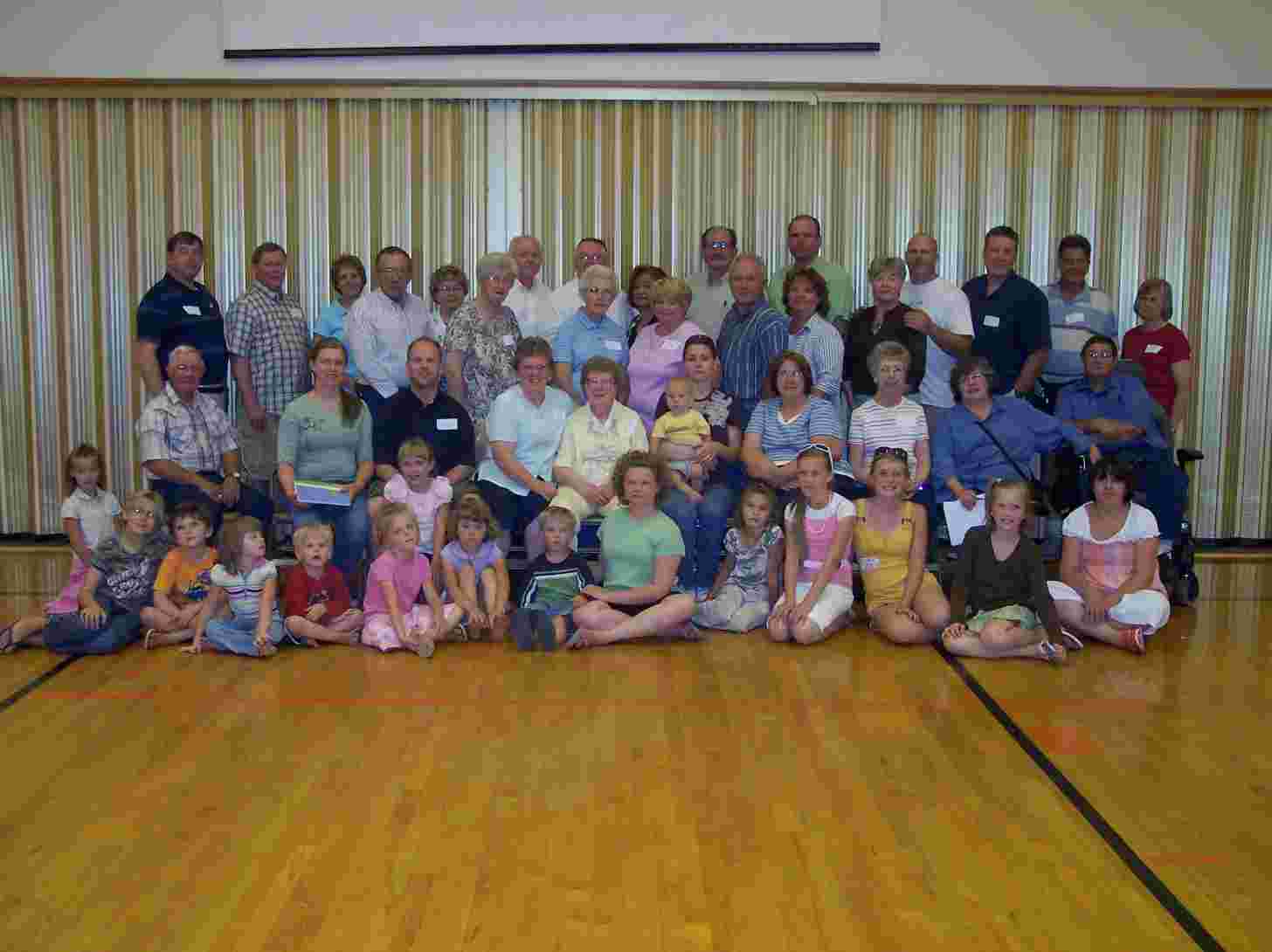 On Sat, July 19, 2008, approximately 75 of the Craners gathered together in Oakley, Idaho for the Craner Family Reunion. We enjoyed renewing friendships, browsing through family records, displays, finding our family on a HUGE wall pedigree chart, and a journey to England. A presentation "Craners in England" was viewed on the "big screen" with Michelle Lassig at the computer and Beth Sorenson as narrator. We then took another journey by the "big screen", "From Coventry to Oakley - Long Journey to Zion" with John Larson at the computer and Jay Larson as narrator. Pot luck lunch was delicious and enjoyed by all. John Larson gave us a briefing on the Website,
www.craner.org
and the new
www.familysearch.org
site. Prizes were awarded and a tour of the Oakley Cemetery with Rose Mary Palmer as guide.
Let's all support our new Craner Family Officers by sending them current email and regular mail addresses and other contact information so they can keep us informed about what's going on with the family.